On Oct. 15th at 9:30am, I'm excited to share an uplifting message at Hope Church called "Discovering our Identity in the Potter's Hands." Thank you to the wonderful M.O.P.S group for inviting me to speak!
NEW WORKSHOP!! "Behind Every Face is a Story" is scheduled for November 16th at Hope Church in Voorhees, NJ.
Here is the link: Hope Creative Arts Program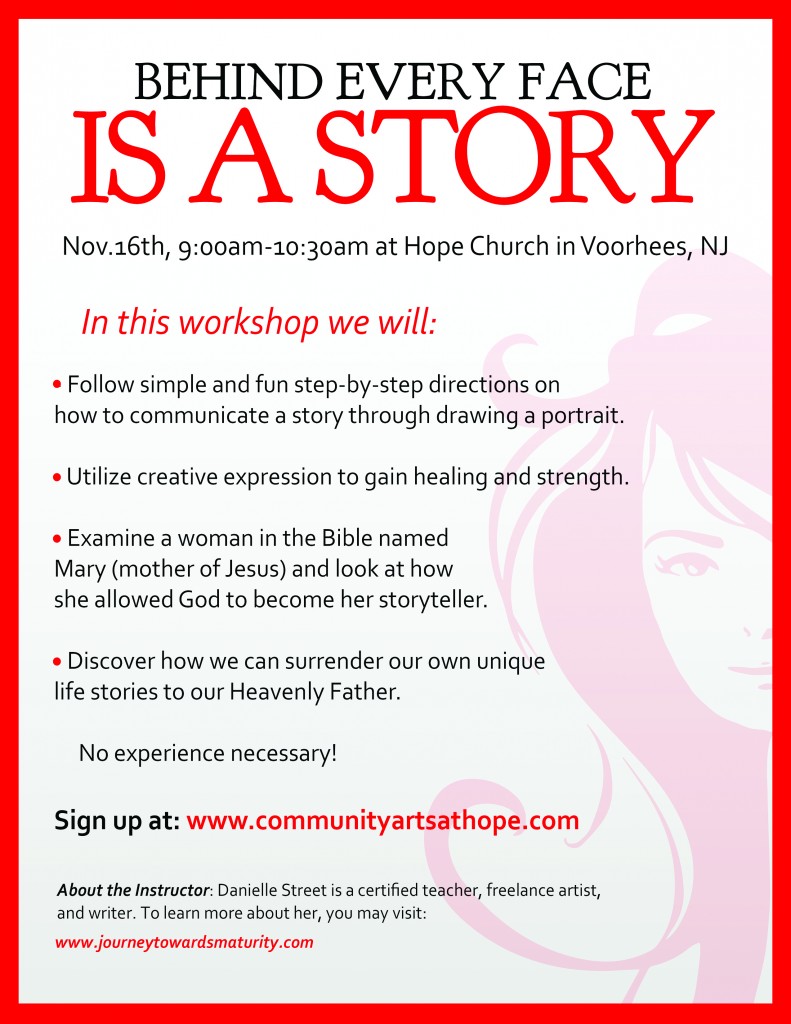 Another "Mighty Women" class begins September 24th at Fellowship Alliance Chapel in Medford, NJ.