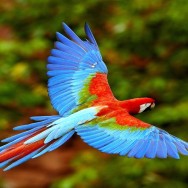 When we lose our fear of failure and inadequacy, I've discovered that we can grow and fully utilize creative expression along our spiritual journey. With my various insecurities and struggles with social anxiety, I have had to make a daily choice to find confidence in the Lord and allow Him to work through me. I've learned if we choose to be filled and controlled by the Spirit, He will lead us to amazing places and can use us in extraordinary ways.
I'm truly honored that I've had opportunities to lead classes I've created for women. In each course, we've participated in fun art projects, examined dynamic women in the Bible, and discussed how our Creator's hands enjoy shaping each of us into His masterpiece. Then similar to the way God modeled for us on the 7th day of creation, we rest, reflect, recognize, and remember what was made.
Please take a moment to watch this video below of the classes. "May the God of hope fill you with all joy and peace as you trust in him, so that you may overflow with hope by the power of the Holy Spirit" (Romans 15:13).