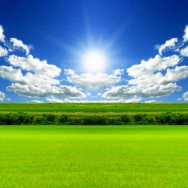 No matter where I'm at in my spiritual journey, I'm learning I will always need reminders of God's amazing grace and His unfailing love. Serious health concerns among family members, important plans cancelled from the snow, and expensive household repairs were all unpleasant surprises for me this past month. I confess. I sometimes didn't handle my frustration in a healthy, mature way.
When I decided to listen to God's voice during my disappointments, He brought to my attention a beautiful song called "Amazing Grace" which I remember hearing as a young child in church. I encouraged my daughter to learn to sing the song and my son began to discover how to play it on his guitar. My children may not fully grasp what they are singing and playing right now, but I pray that the powerful words will always remain in their minds and eventually touch their hearts as well.
As we all grow both emotionally and spiritually, I'm thankful we will gain a deeper insight and understanding of God's incredible promises. As we take time to reflect on the various obstacles and trails we've faced, we can choose to recognize our Heavenly Father's mercy, love, and grace. Then we will have a passion to share the good news with others in various creative ways!
"For it is by grace you have been saved, through faith–and this is not from yourselves, it is the gift of God" (Ephesians 2:8).