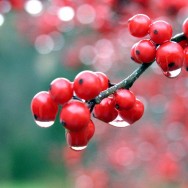 While hanging up artwork in an elementary school, my mother suddenly lost her balance and fell off a utility cart. This terrible accident which occurred in 2002 resulted in a serious head injury that developed into Grand-mal seizures. Over the years, my mother suffered from short-term memory loss, the inability to hear in one ear, and balance and perception issues.
Despite her physical limitations, she chose to remain obedient to God's call in developing her creative gifts to serve others. I loved watching my mother find joy in teaching children about art and achieve peace as she painted murals for her church. She even went back to college and received her doctorate with a focus on how art can help children retain knowledge in all other academic subjects. Her story is one of many reminders that God made us in His image and has given everyone the ability to utilize creative expression in various forms to gain healing and strength.
My strong and beautiful mother retired last month from her position as an art teacher in the New Jersey public school district. After over 35 years of inspiring the next generation to dream, imagine, and create, I look forward to seeing how God will continue to use her in a creative way to touch more lives in her new home in Florida!
"Thou art worthy, O Lord, to receive glory and honor and power: for thou hast created all things, and for thy pleasure they are and were created" (Revelation 4:11).
As children, many of us were encouraged to color, paint, draw, build, dance, sing, write, or play. How are you continuing to develop and exercise your creative skills as an adult?