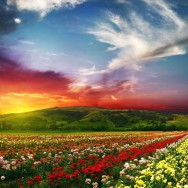 It takes a tremendous amount of strength to change.   As a result, the transformation process requires God's unconditional love as well as the compassion from brothers and sisters in Christ who will care, support, and encourage us.
Recently my husband's uncle received a heart transplant.   Through the prayers and love from many people, he gained courage to undergo the surgery and perseverance to endure the pain.   I was reminded that growing both emotionally and spiritually involves continuously learning how to give and receive love.  The Bible is filled with numerous, beautiful verses that teach us love is essential for maturity.   If we meditate on scripture and make the commitment to grow, I've discovered God will use us to make an incredible difference in this world and it will always include the healing power of love.
"Dear friends, since God so loved us, we also ought to love one another.  No one has ever seen God; but if we love one another, God lives in us and His love is made complete in us" (I John 4:11-12).
What has God taught you about love?    How has the power of love helped you physically, emotionally, or spiritually?