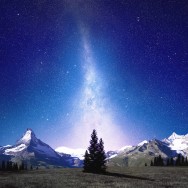 I'm so thankful our Creator promises to give us hope and we're guaranteed it won't disappoint us.  When we put our hope in the Lord and receive His unfailing love, I'm discovering our strength will be renewed and we'll be provided with wisdom, peace, and joy.
This month I've heard more and more wonderful stories of the Lord supplying people with hope in the midst of their pain and hardship.   It helped me gain a deeper hunger and thirst for my Savior and my desire to grow greatly intensified.  I've learned if we wait to receive the Spirit's direction and then trust Him to guide us, we will be rewarded with hope and a future.  If we are willing to do what He wants us to do and glorify Him every step of the way of fulfilling His plan, God will do extraordinary things in our lives.
As we prepare to celebrate Christ's birth this holiday season, I pray that our testimonies will be a powerful display of God's amazing work and our lives will be proof of His eternal love and hope.  "May the God of hope fill you with joy and peace as you trust in Him so that you will over flow with hope by the power of the Holy Spirit" (Romans 15:13).
Have you set your hope in God?  How are you encouraging others to put their hope in Him?