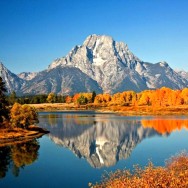 We were all born with the desire for someone to rescue and save us.  We long for a hero who genuinely cares about us and displays courage, strength, and bravery.  While we ultimately honor and worship our amazing Savior, we still recognize and admire individuals who are displaying Christ-like qualities.  During my journey towards maturity, I'm discovering that the Lord will rise up special people who touch our lives in extraordinary ways.
My father-in-law is a quadriplegic and has been in a wheel chair for 17 years.   This month he was diagnosed with stage 3 cancer and had to undergo surgery to remove a tumor.  He may not feel like a hero, but he has modeled for me what it truly means to continuously seek the Lord during extreme pain and discomfort.  Throughout each difficult trial, I have watched him continue to glorify God and firmly rely on His power and His amazing promises.  Most importantly, my father-in-law's commitment to grow in his faith has inspired me and many others to draw closer to our Perfect Hero, Jesus Christ.   His remarkable testimony reminds me that I can always say with complete confidence, "I lift up my eyes to the mountains— where does my help come from?  My help comes from the Lord, the Maker of heaven and earth" (Psalm 121:1-2).
Are you seeking your Perfect Hero and Savior?  As you grow, are you noticing the incredible people in your life who are displaying courage and bravery?